Have you ever had a wonderful idea for an online business but you stand still because you don't know how you can build your dream site? Or maybe you think it will cost you a lot of money to hire a developer to build your website?
If you are familiar with WordPress you might have thought if it could be possible to build it with WordPress? Personally, I have seen a lot of questions on Qoura and Reddit from people asking questions like
What do I need to build a website that can do this?
How much will it cost me to build this?
Or simply, can I build this on WordPress?
And the short answer is:
You don't need a technical knowledge to build your dream website. You don't need to spend a fortune to get your website up and running. And definitely, you can build whatever website you dream of on WordPress.
If you still don't know what is WordPress is? WordPress is the most advanced CMS software, CMS means a software used to create, publish and manage content online. WordPress is backed by the largest community of developers working on enhancing the source code of WordPress.
A lot of WordPress developers dedicate hours of hard work to create both free & paid themes and Plugins to extend the functionality of WordPress.
WordPress has grown rapidly and now has 59.9% of CMS market share. WordPress is powering up 29% of all internet according to Websitehostingrating. This means that 1 of each 3 websites you visit are probably powered up by WordPress.
Normally you would pay thousands of dollars to hire a developer to build a website with specific style and features. No more, with use of the right WordPress Theme and/or Plugin you will only need to pay less than $200 to get the same functionality.
So the Real question should be: Is there a WordPress plugin or theme to build your dream site.
But before we go ahead and discuss some of the most popular websites that you can build on WordPress, let us discuss why to go with WordPress instead of other solutions.
Price: As we have mentioned, hiring a developer or buying a custom solution could be very costly. With WordPress, you will only need to pay for the right theme and or plugin which is must cheaper.
Time: Developing your own website can be time-consuming, it might take months to be ready. With WordPress the themes and plugins are already there, you need to buy them, install, customize and launch your site in days or maybe hours.
Site updates: With a developer or custom solution, every time that you need to update your site you need to inform the developer or company of the required changes and wait for their actions.
With WordPress, you can do it on your own.
Features updates: Similar to site updates, every time you will need an extra feature you need to wait for the developer action and yes you need to pay more money. Although on WordPress you wouldn't normally ask for more features from the theme or plugin developer, the developer himself works on adding additional features.
More importantly, most the themes and plugins you buy comes with 12 months or lifetime of free updates.
Support: It could be very costly to get a support for your custom solution however on WordPress, you get a free support normally for 12 months from your theme or plugin developer. Since WordPress is widely used you might get a free support from the community of WordPress developers or WordPress techy users.
Blog Compatibility: WordPress is the best blogging platform, no doubt about that. If you are starting a website in any type or in any niche you will need a blog to help you increase your traffic and build your brand awareness.
With WordPress, you are sure that whatever website you are building can have a blog with the same look and feel as of the rest of your site.
Multipurpose WordPress Themes:
Throughout the rest of the post, you will see specialized WordPress themes that can help you build a specific type of site.
However, there are also Multipurpose themes that worth mentioning. Multipurpose themes are themes that can be used to build many different types of sites using the same theme.
They come with different ready demos that you can import in one click to start customizing rather than working on your site from scratch. These Multipurpose themes come with free easy to use drag and drop page builder and it comes loaded with tons of features. A great example would be below Multipurpose theme.
Avada – Responsive Multi-Purpose Theme. 400K+ Sales
Top Features:
6 Premium Plugins for free.
40+ full features demo sites ready to import in one click.
250+ pre-made page designs.
Over 1000 customization option.
Easy to use page builder – Fusion builder with over 50 builder elements.
5-star customer satisfaction and free lifetime updates.
Here is a handy list of different popular types of sites that you can build on WordPress. And the most importantly the themes and plugins you will need to build them.
40 Types of Websites You Can Create With WordPress – Infographic
1. Blog
This is the most common use of WordPress, whether you want to build a personal website or a professional website WordPress is your choice.
You can read our guide on how to start your blog for a self-hosted WordPress blog.
Themes to use:
There isn't a single theme that I can recommend for all your blog needs, but what I can recommend you is to choose a premium theme. Premium themes are professionally designed and built for responsiveness & SEO optimization. They come with multiple features that otherwise you might need multiple plugins or complex code to achieve.
I do recommend to go with a multi-purpose theme as Avada.
You need to make sure that your theme design has a space for growth, you don't know what features you might need in future, so it is better to be ready than sorry. If you have ever wanted to add a Forum or online store, Avada is fully compatible. It has even a ready demo online store site which you can import in one click.
Plugins to use:
There are many plugins that you can use on your blog depending on the features that you need. Although we would love to have as many plugins as we could, each plugin that you activate add millisecond or seconds of delay to your overall blog loading speed. Be sure to activate only the plugins you need.
You can read a list of the recommended basic plugins in my guide on how to start a self-hosted WordPress blog.
2. Multi-Author blog
Multi-Author blogs are simply a blog that has multiple authors contributing content to the same blog. You can create author accounts manually or accept author registration on your blog.
In both cases, you need to install plugins to manage users roles and permissions & to automate the workflow of post publishing.
Themes to use:
Avada – Responsive Multi-Purpose Theme.
Plugins to use:
Editorial Calendar – Free This plugin allow admin and authors to be able to view the post status and dates the posts will be published.
WangGuard – Free Used to prevent spam registration if you are allowing registration at your blog
User Role Editor – Free Used to assign permission for each user role.
Edit Follow – Free Used to automate and manage your post publishing workflow, especially if you have more than 1 user role, Like Authors & Editors for example.
Author Avatars List – Free Used to show a list of your user avatars on your blog. You can create a page on your blog named our authors and display the list there. This will help you attack more authors to your blog.
Co-Authors Plus – Free if you have long posts and need more multiple authors to work on different sections of your post, with use of this plugin you can assign multiple authors to the same post
Post pay counter – Free & Paid it is great to be able to reward your authors for their hard work and transfer your multi-author blog into a revenue sharing website. This will help do that.
Adminimize- Free restrict access for authors to certain areas of your WordPress Admin dashboard
3. Microblogging site
You can start a microblogging site like Twitter on WordPress and all you need is P2 theme.
This free theme will transform your site into a Microblogging site with features such as inline comments, a posting form on the homepage, inline editing of posts and comments, real-time updates, and much more.
4. Vlog
Vlogs are gaining a huge popularity these days after the success of famous YouTubers on YouTube.
Vlog simply means creating a blog with mainly video content with no or little text in the post itself.
You can upload your videos directly to your blog, or you can upload your videos to YouTube or Vimeo and then embed them into your blog post.
Themes to use:
VideoPro – Video WordPress Theme
VLOG – Video blog / Magazine Theme
BETUBE Video WordPress Theme
Video theme
Vivo Video Theme 
5. Business website
WordPress blogging platform can be used for Business of all kind as it is very easy to build a professional looking website which has a blog too. Businesses of all sizes realized the importance of blogs to increase their traffic and to build their brand awareness.
Many big names choose WordPress for their blog and you should too.
Just to name a few big names that use WordPress: Microsoft News Center, Facebook Newsroom, BBC America, MTV news, Playstation blog and many more.
Themes to use:
Avada – Responsive Multi-Purpose Theme. 400K+ Sales
Business Pro Theme
Corporate Pro
6. Affiliate Marketing site
If you are thinking of starting a website which is mainly built for monetization through affiliate marketing then you need a theme that is built for content and call to actions. What is better than using the same theme as Pat Flynn owner of Smart Passive Income blog, One of the top blogs in making money online niche you should follow.
The theme is not only the same he is using, but also named after his blog.
Smart Passive Income Pro Theme
ThirstyAffiliates – Free, and Pro Plugin
Affiliate link management tool that allows you to create your affiliate link once and then insert them into your blog posts. It makes your affiliate link looks shorter and cleaner.
7. Aggregation websites
Content Aggregation website doesn't create its own content instead, it collects content from all sources and displays them in one location normally categorized by topic.
An example of popular Aggregation websites is AllTop & Popurls.
Themes to use:
News Pro by StudioPress
Plugins to use:
WP RSS Aggregator – Free & Paid
FeedWordPress – Free
PressForward – Free
8. Amazon Affiliate Store
Amazon is the top online shopping site and it offers an Affiliate program. Many people create an affiliate store to promote Amazon products.
Themes to use:
Kingdom – WooCommerce Amazon Affiliates Theme
Plugins to use:
WooCommerce – Free
WooCommerce Amazon Affiliates  – Paid
9. Appointment Websites
If you are looking to build a website where your customers can make appointments online for any reasons then we have the right solution for you. By the use of one of the below themes, you can transform your site into an online appointment website.
Entrepreneur – Booking for Small Businesses
Appointment theme
OnSchedule – A Booking Theme for Business and Retail
10. Articles Directory 
If you would like to start an article submission and directory website, we have the perfect theme for you.
Article Directory theme can get your website ready in few minutes, it is out of the box ready to use solution loaded with tons of features like Submission forms and payment gateways without the need for any additional plugin.
11. Auction Sites
Starting your Auction site on WordPress is as easy as installing one of the below themes.
Essential – Responsive WooCommerce eCommerce and Auction Theme
Auction – Car Dealer WooCommerce WordPress Theme
12. Business directory
It could be easy to start a business directory on WordPress with some plugins, however, the below themes have front-end features that will save you a lot of time managing your Business directory site.
Listify – WordPress Directory Theme
DirectoryEngine – Directory WordPress Theme
Directory Theme + Paid Claims add-on
Cuisine – Restaurant Directory theme
13. Classified Ads websites
It is possible to build a classified ad website using WordPress plugins, but you will need most probably to check the compatibility with your theme and you might need additional plugins such as payment gateway.
Instead, using one of the below themes you will get all the features and look you need for your classified ads website.
Classiads – Classified Ads WordPress Theme
AdForest – Classified Ads WordPress Theme – $49
ClassifiedEngine – WordPress Classified Ads Theme
Classifieds Theme
14. Content Curation or Social bookmarking site
You might think that you would need to spend literally thousands of dollars to create your own social bookmarking site, think again?
You can start your social bookmarking site on WordPress and all that you need is to install a simple theme.
UpVote – Reddit like Social Bookmarking WordPress Theme
Pinboard – Pinterest Like Social bookmarking theme
PinThis – Pinterest Style WordPress Theme
Wumblr – Create A blog which looks Like a Tumbler blog
Minblr – Create A blog which looks Like a Tumbler blog
15. Coupon and Deal Sites
Coupon sites are very popular, the below themes can transform your site for a full functional Coupon site in no time. It has the features you need to manage your site and to allow front-end submission of deals.
DailyDeal Theme 
Couponize – Responsive Coupons and Promo Theme 
CouponXxL – Deals, Coupons & Discounts WP Theme
16. Crowdfunding websites
Would you like to start a crowdfunding website like Kickstarter? Here are the best themes to start a full functional crowdfunding site.
Fundingpress – The Crowdfunding WordPress Theme
Act – Multipurpose Nonprofit Theme
Unity – WordPress Crowdfunding Theme 
Crowdfunding WordPress Theme StartupIdea – Crowdfunding WP 
17. Customer Service websites
Are you looking to build the perfect customer service site, here are the top customer service themes in different niches.
MotoHero – Motorcycle Repair & Custom service Business Theme
Copallyt: Call Center & Telemarketing WordPress Theme 
CleanMate – Cleaning Company Maid Gardening WordPress Theme 
SmartFix – The Technology Repair Services WordPress Theme 
Car Service – Mechanic Auto Shop WordPress Theme
18. E-commerce
E-commerce and online stores became very popular today as they allow people to sell their goods and digital products online very easily.
Here are the top themes that you can use today to start your own E-commerce site on WordPress.
Storefront by Woocommerce – Free with Woocommerce Plugin which is also free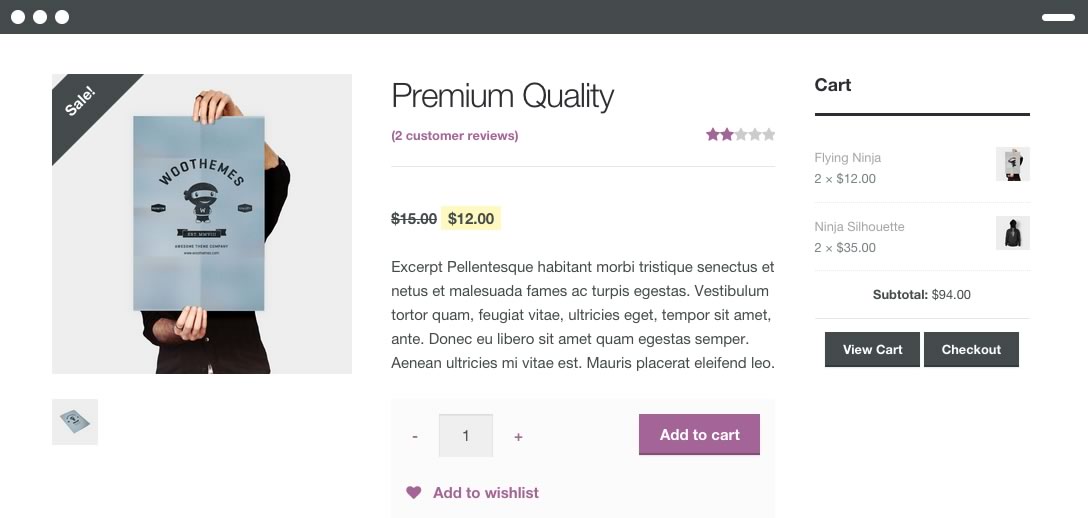 Avada – Responsive Multi-Purpose Theme – using Classic shop demo site
Store theme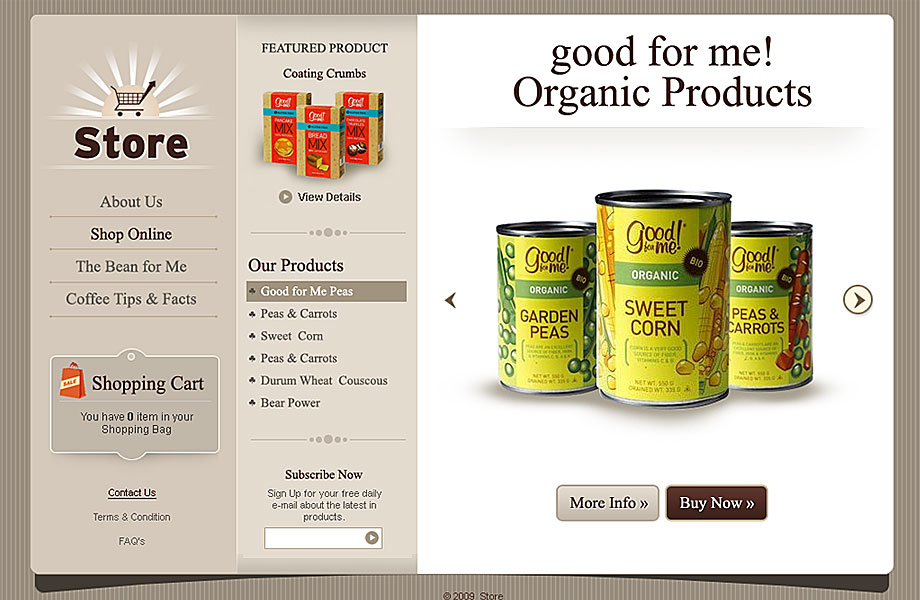 eShop theme
Bazar Shop – Multi-Purpose e-Commerce Theme
Nielsen – E-commerce WordPress Theme 
Replete e-Commerce and Business 
19. eLearning websites
Would you like to start your own eLearning website where you can offer your customers with paid and free courses?
Instead of investing a lot of money to pay for eLearning platform subscription to host your courses, or paying a premium charge for a developer to create your site, you can buy one of the below themes.
Pay one-time fee and launch your website in few days or in hours.
Learn – Education, eLearning WordPress Theme
WordPress LMS Theme for Online Courses, Schools & Education | Course Builder
LMS WordPress Theme – eLearning WP
20. Event Website
Grand Conference – Event Conference WordPress for Event and Conference
Eventum – Conference & Event WordPress Theme for Event & Conference
Events theme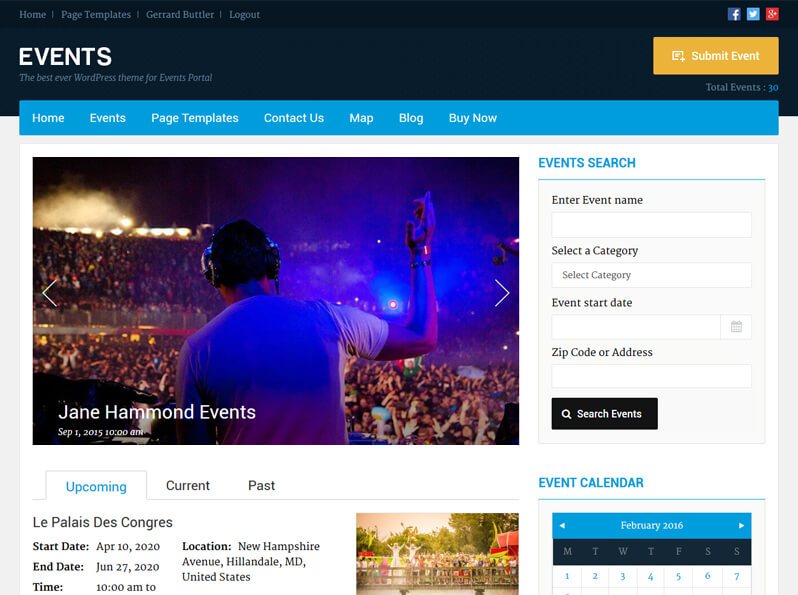 Nightlife theme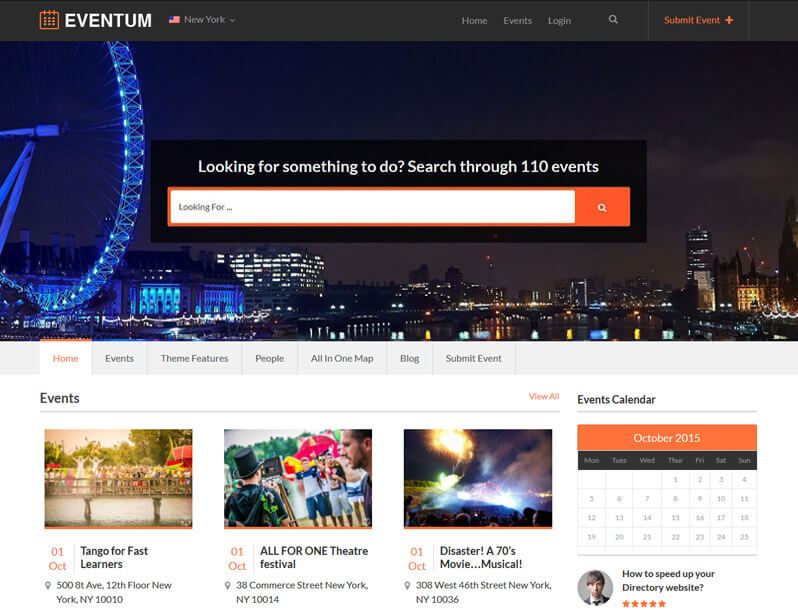 21. Fashion site
Look: A Fashion & Beauty News, Magazine & Blog WordPress Theme
Cariana- WooCommerce Lookbook Fashion Theme
22. Fitness site
Gym & Fit -Theme for Fitness Gym and Fitness Centers
Fitness Zone | Gym & Fitness Theme, perfect fit for fitness centers and Gyms
Yoga Fit – Sports, Fitness & Gym WordPress Theme
Fitness WordPress Theme | Athlete Fitness
23. Forum
There are two ways to build an online Forum on WordPress.
The first is by using the popular BBPress plugin with the use of the following theme Forum – A responsive theme for bbPress plugin.
The second way is by using the below full functional Forum theme.
ForumEngine, Flat Responsive WordPress Forum Theme
24. Job board
If you want to create a website especially for Job boards or you want to add Job boards to your website as an additional source of income just like Problogger.net then you can use WP job Manager plugin, it is a free plugin.
Another route you can take is to use a one of the below professionally designed full functional theme
JobEngine – a job board WordPress theme
JobBoard theme
Careerfy – Job Board WordPress Theme
Job Board WordPress Theme – InJob
25. Medical Centres
Medicare – Medical & Health Theme
Medical & Dentist – Medical WordPress
OneLife Medical | Medical, Health WordPressTheme
26. Membership site
Do you want to create a membership site where users need to register and probably pay you money to access exclusive content?
Use one of the below themes and plugins.
Aardvark – BuddyPress, Membership & Community Theme
KICKCUBE – Membership & User Content Sharing Theme
PrivateContent – Multilevel Content Plugin
WP-Members Membership Plugin – Free
s2Member Framework (Member Roles, Capabilities, Membership, PayPal Members) – Free and Paid
27. Micro Job and Freelancing site
Would you like to start a micro job or gigs website like Fiverr? Or maybe you are looking to build a freelancing site!
These two themes will help you get a fully functional site in no time.
FreelanceEngine – Powerful Project Bidding Theme For Freelance Marketplace
MicrojobEngine – Create a website like Fiverr
28. News or Magazine websites
There are hundreds of WordPress themes that can help you get the most professional News and Magazine websites.
News Pro by StudioPress
Pressroom – News and Magazine WordPress Theme
Newspaper
Sahifa – Responsive WordPress News / Magazine / Blog Theme
Soledad – Multi-Concept Blog/Magazine/News AMP WordPress Theme
Newsmag – News Magazine Newspaper
NewsTime theme
29. Online Communities
If you are interested to create an online community in a specific niche or add an online community to your blog, use BuddyPress plugin.
With the help of the right theme, you can create an amazing look for your online community.
Here are the top themes for your Online community site.
Aardvark – BuddyPress, Membership & Community Theme
Besocial – BuddyPress Social Network & Community WordPress Theme
Eonet – Responsive Communities & Networks WordPress Theme
Lynk -Social Networking & Community WordPress Theme
30. Online Quiz & Exams
WatuPro Plugin can help you start an online Quiz and Exams site in no time. You can offer the Quiz and exams for free or you can charge your users and make money online.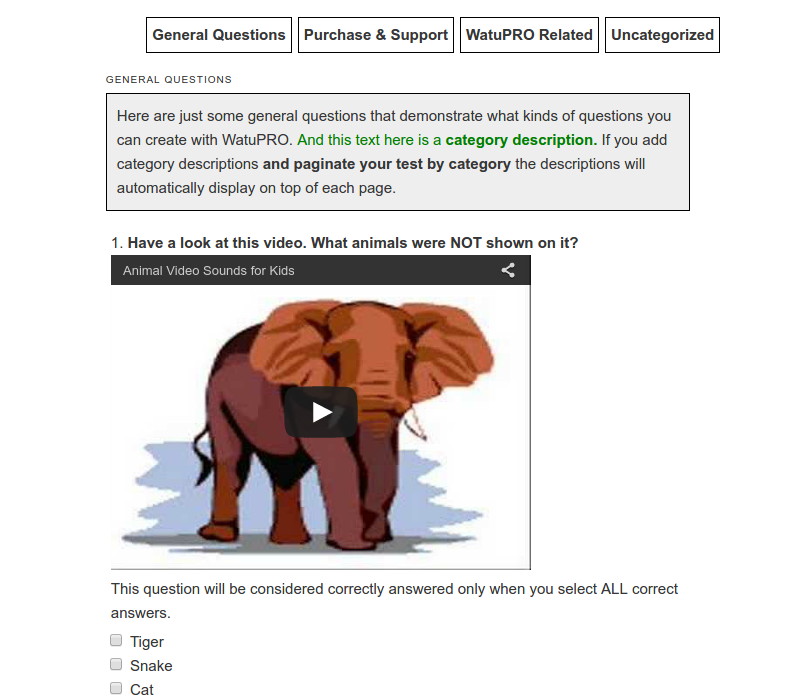 31. Podcasting websites
Podcaster – Multimedia WordPress Theme
32. Portfolio websites
Would you like to showcase your products or showcase your skills?
Portfolio themes are very popular for spotting the light on whatever you want to showcase to your users. Below are two of the best Portfolio themes.
Grand Portfolio  Portfolio WordPress Theme
Adios Portfolio  Portfolio WordPress Theme
33. Photography or photo gallery website
KingSize Fullscreen Photography Theme
Core Minimalist Photography Portfolio
Photography | Photography WordPress for Photography
34. Question & Answer sites
Would you like to build a Question & Answer site like the very popular Quora site? Here are the themes that will help you do that.
QAEngine – Question and Answer WordPress Theme
Ask Me – Responsive Questions & Answers WordPress
Answers theme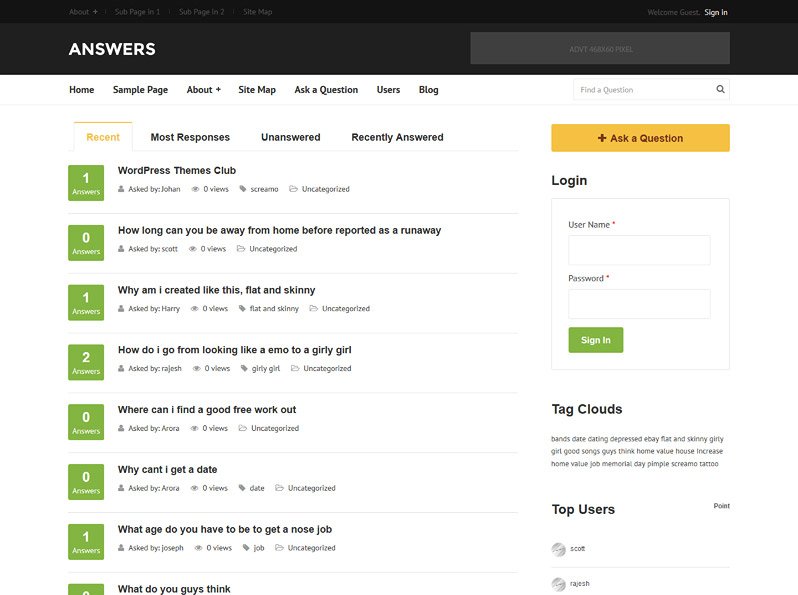 35. Restaurant site
ROSA – An Exquisite Restaurant WordPress Theme
Cook'd Pro Theme 
DiningEngine – Restaurant, Cafe & Bistro WordPress theme
Restaurante theme
36. Review websites
The below themes will allow you to start a review site and allow your users to rate the products you are reviewing.
Delipress – Magazine and Review WordPress Theme -$89
JMagz – Tech News Review Magazine WordPress Theme – $49
Wagazine – Magazine & Reviews Responsive WordPress Theme – $49
Reviews Theme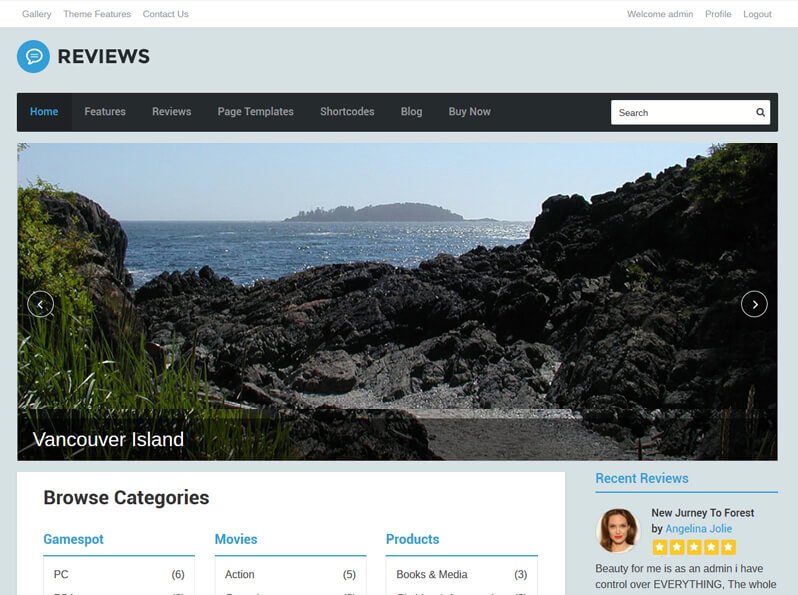 37. Static or landing pages websites
Landing pages are entry pages created mainly for marketing and advertising.
It is professionally designed and has a high conversion rate.
The only purpose of landing pages is to convert your leads into business, below are of the best Landing pages themes in the market.
OneLander | Creative Landing Page WordPress Theme 
Landing Page Theme 
OnePager theme 
OneEngine – One Page WordPress Theme – Free
38. Travel Websites
Travel theme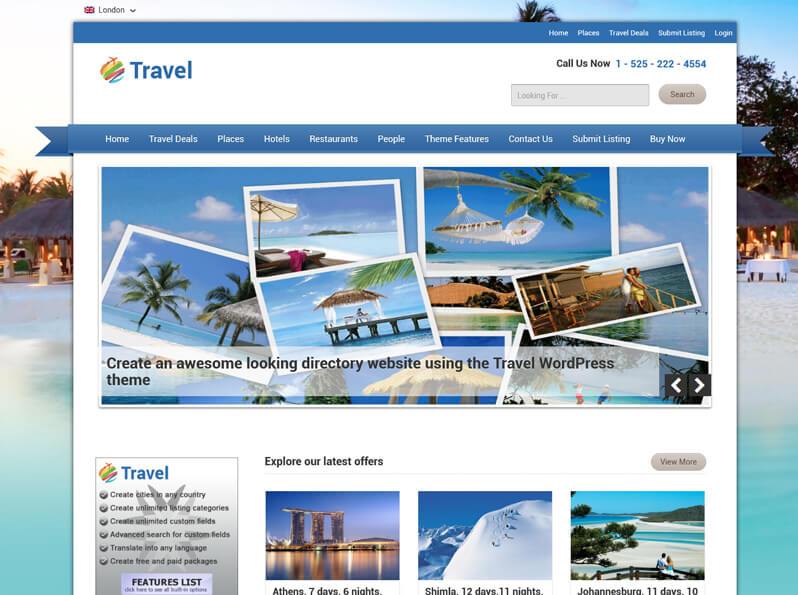 Travel WordPress Theme – GoExplore! 
Travel Tour – Tour Booking, Travel WordPress Theme 
Tour Booking & Travel WordPress Theme – Embark 
Travelhub – WordPress Travel Theme for Agencies
39. Wedding site
WeddingEngine – A Wedding WordPress Theme
Wedding Theme
Marriage – Responsive Wedding WordPress Theme 
40. Wiki websites
Flatbase – A responsive Knowledge Base/Wiki Theme 
Knowledge Base – Wiki WordPress Plugin 
Final Takeaway
With WordPress the possibilities are endless. Gone are the days when you had to pay a fortune to start your own online business.
There are thousands of WordPress themes, while most of them are for general use, there is a decent amount of themes for a specific use or niche.
Have you found your dream website type on the list? I hope that with these best themes and/or plugins that you will get you one step closer to building your dream website!